So its another morbidly hot day in SF, which is kind of nice for a change. Luckily this time in the studio, the AC is working, and its freezing....mmm.....cold. I personally love been cold over hot. Can't fuckin stand the sticky.
Anyways, day 2 in the studio tracking this beast of a compact disc. Sam has been insanrly cool, laid back, fun, easy to work with. We have been getting a great sound out of the drums. Very boomy kind of 70's feel, slightly updates obviously. We got a couple songs done yesterday, today, we're doing an assload. Today we track all of Empathic Communicator.. all 4 parts.. FUN. Shouldnt be to difficult, Bobby is solid.
We should be moving onto guitars by the end of the week, maybe work in a bit of bass. Overall, we're excited to get this thing rolling. Got alot of great gear to fuck with... We just started the day, so expect some form of update by the end of the night. Keep checking back, youll get fun goodies everyday, promise... So, here are some images taken from the past few nights from in our rehearsal studio to starting to track the drums.
- Wes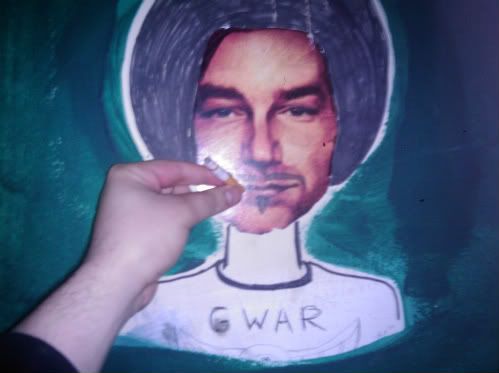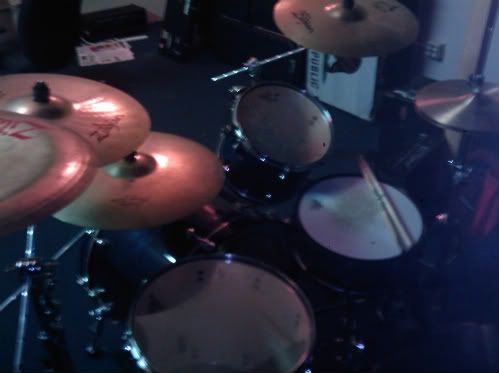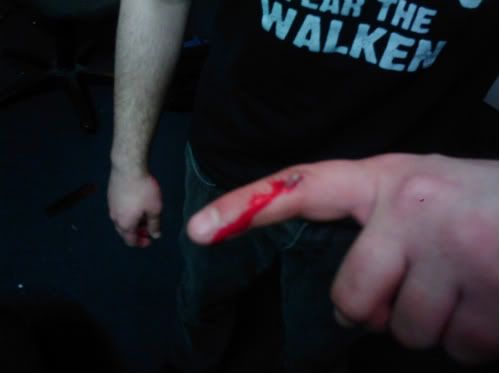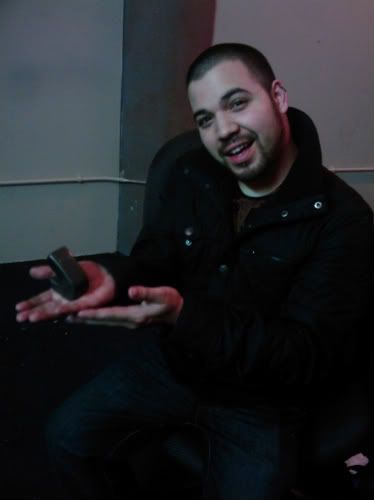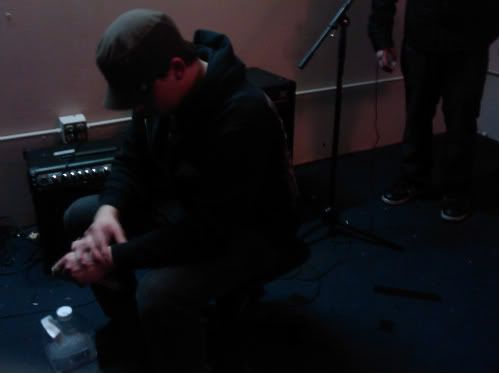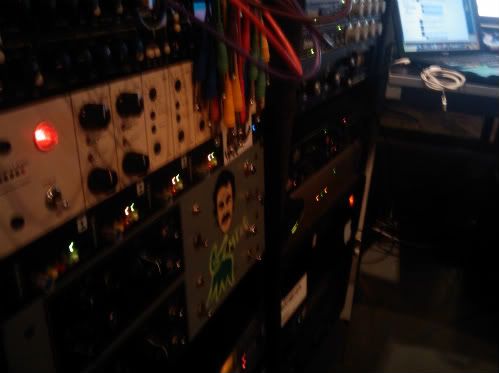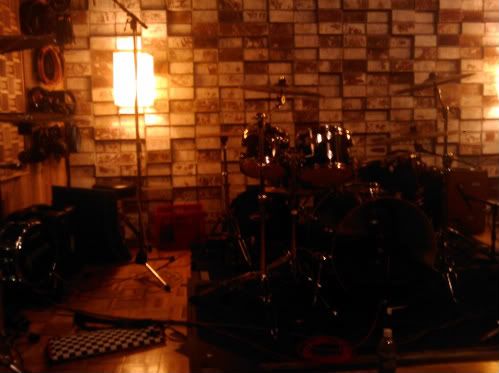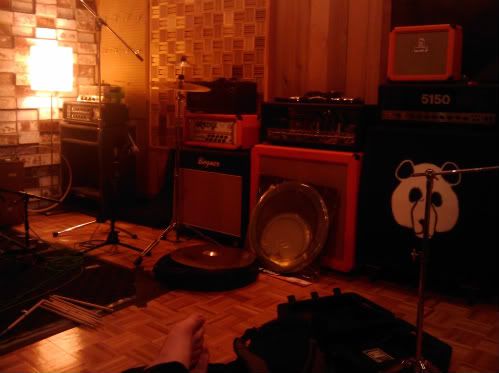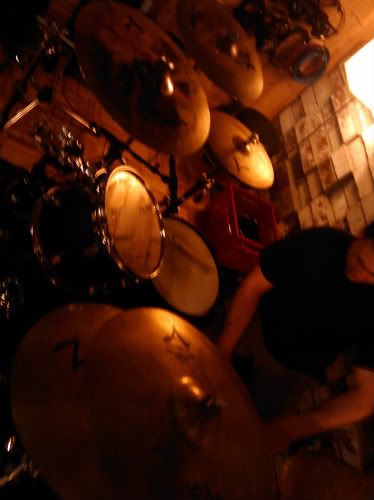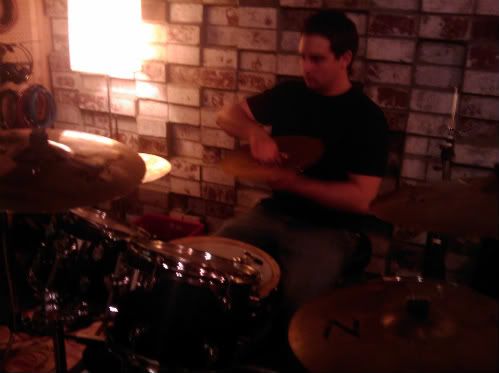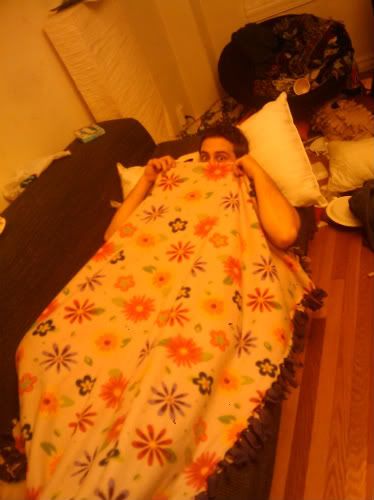 SNUGGLE BEANS!